United we rise
All plans allow unlimited team members on-board. Unlock full potential of Reactflow by providing access to data for all of your team members.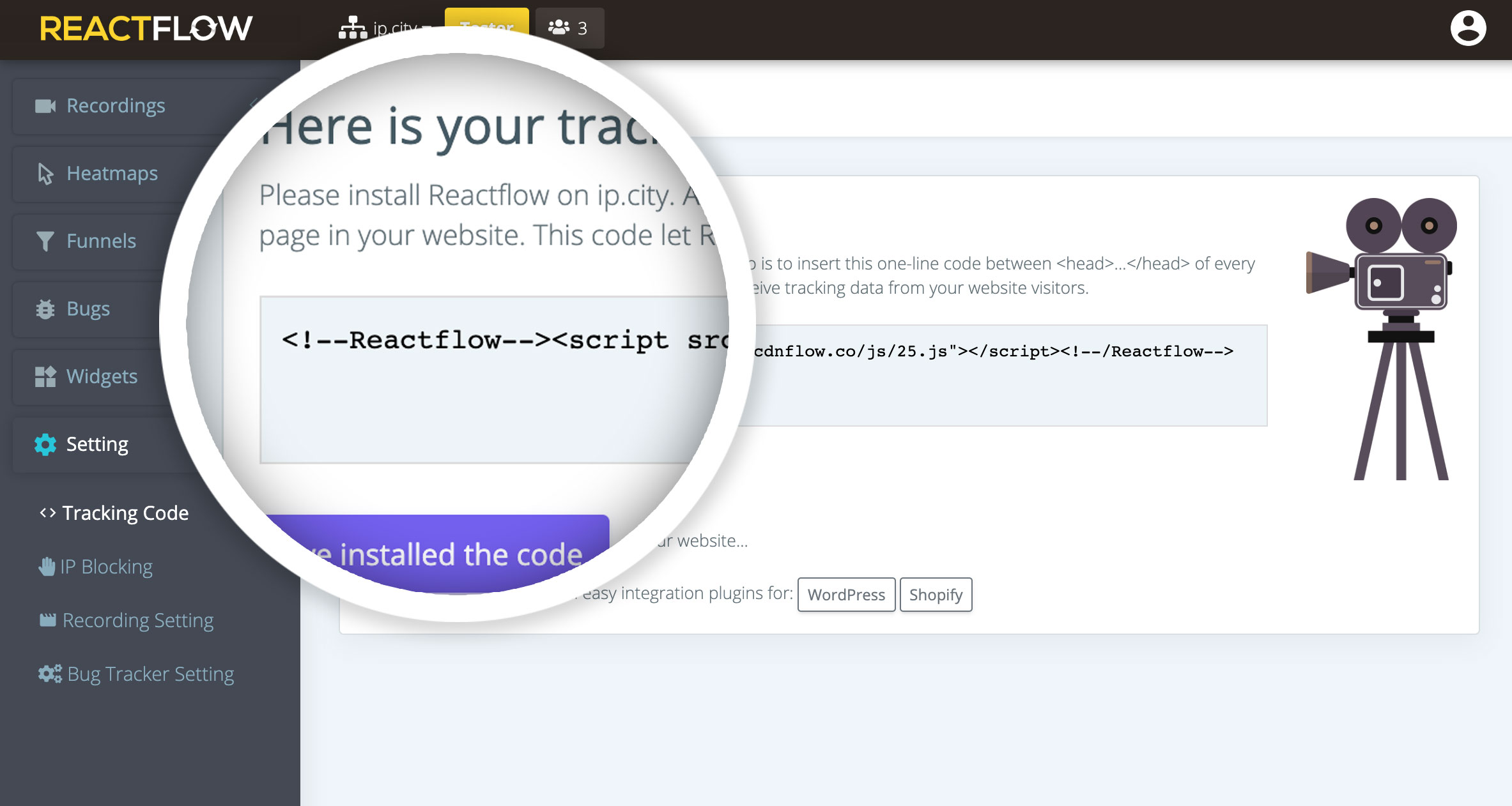 Install by one. Use by everyone.
Reactflow provide recorder script over CDN, which all you need to do is to include this script on your website header.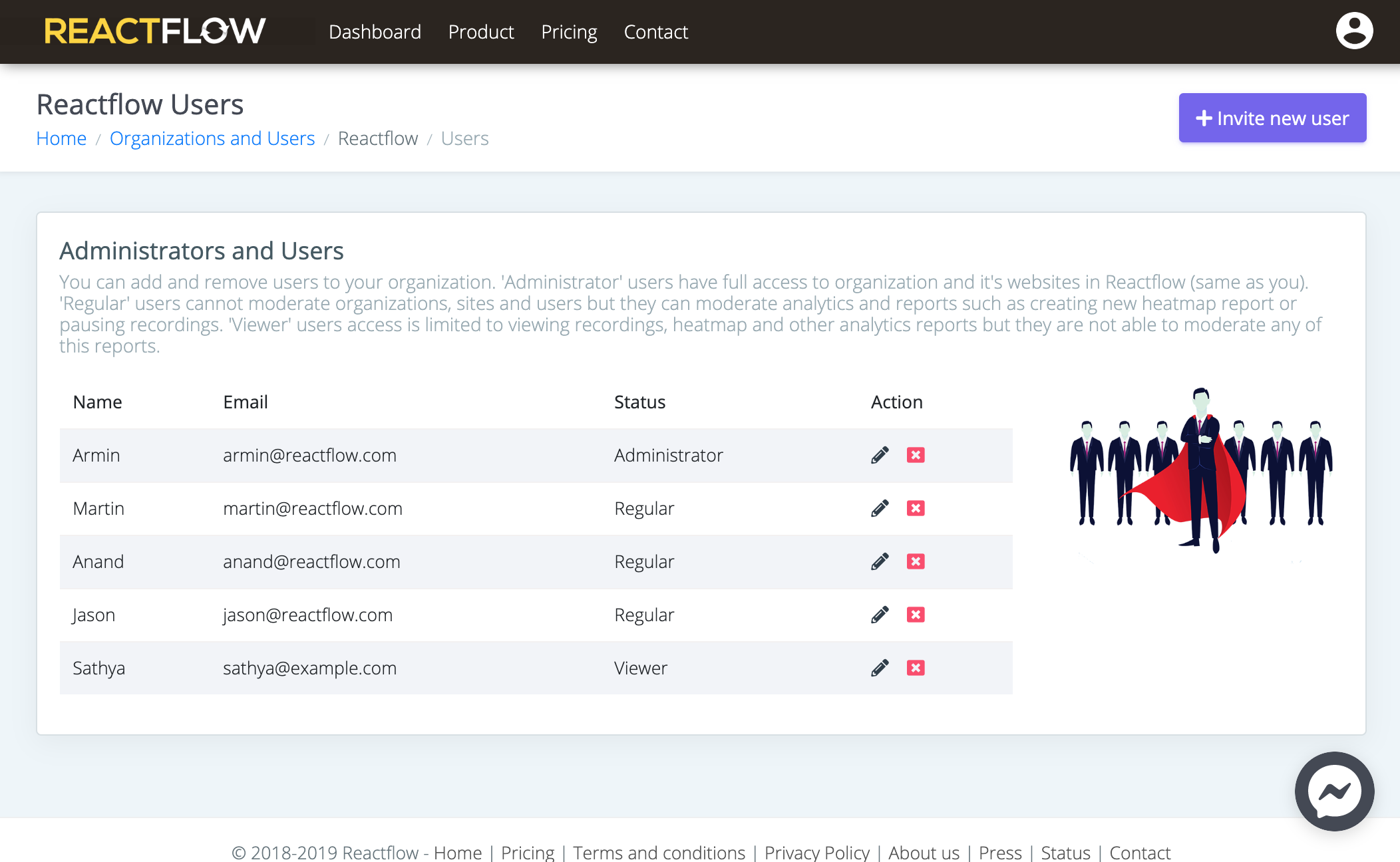 Permission levels
Your data. Your control. For your team. Provide limited access to external firms, Regular or administrator access to your organization team members. Add or remove team members.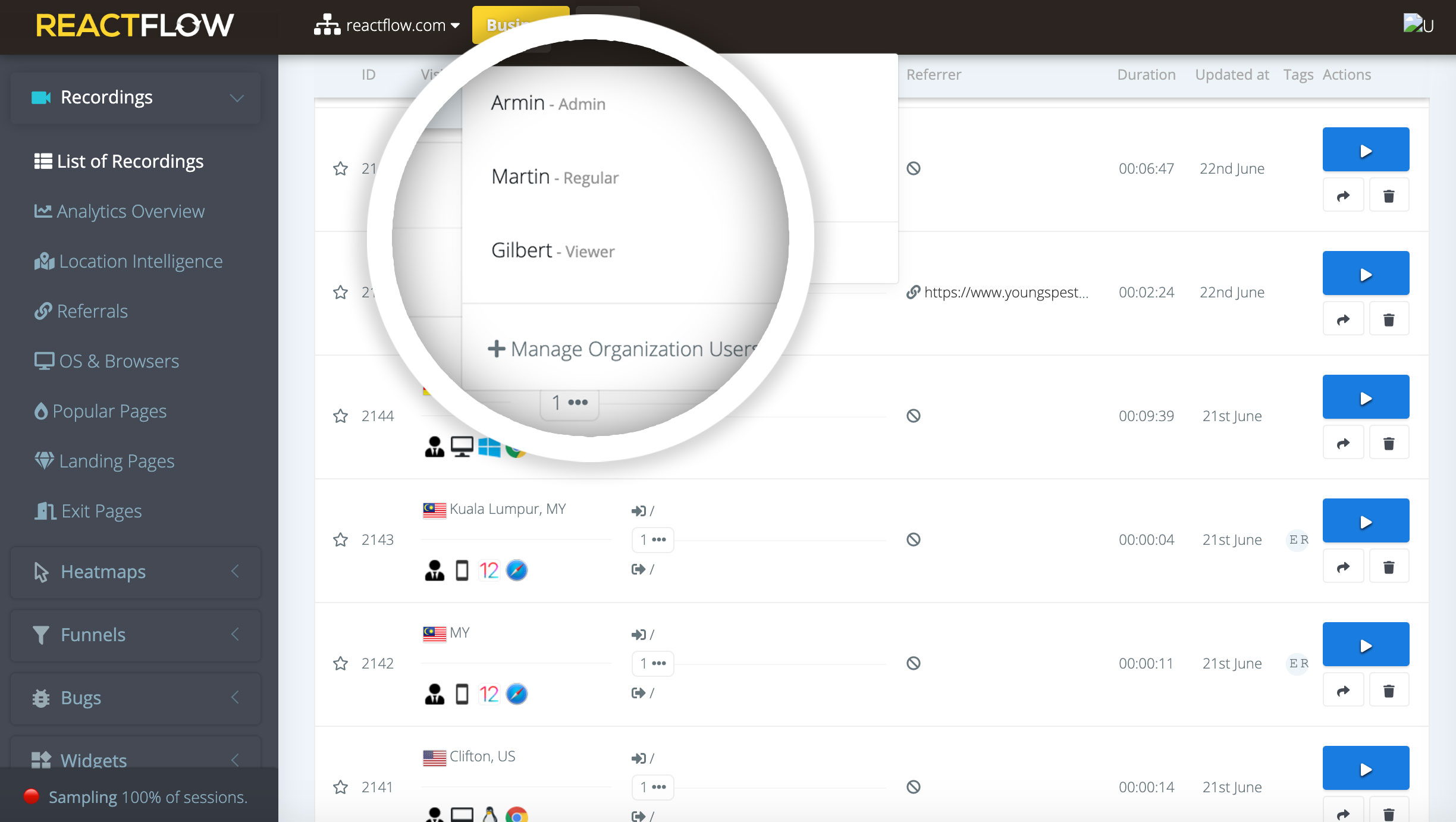 Reactflow for everyone
Have your marketers, developers, customer support, product manager and user experience and front end designers united to access collected data to provide outstanding support and experience for your customers.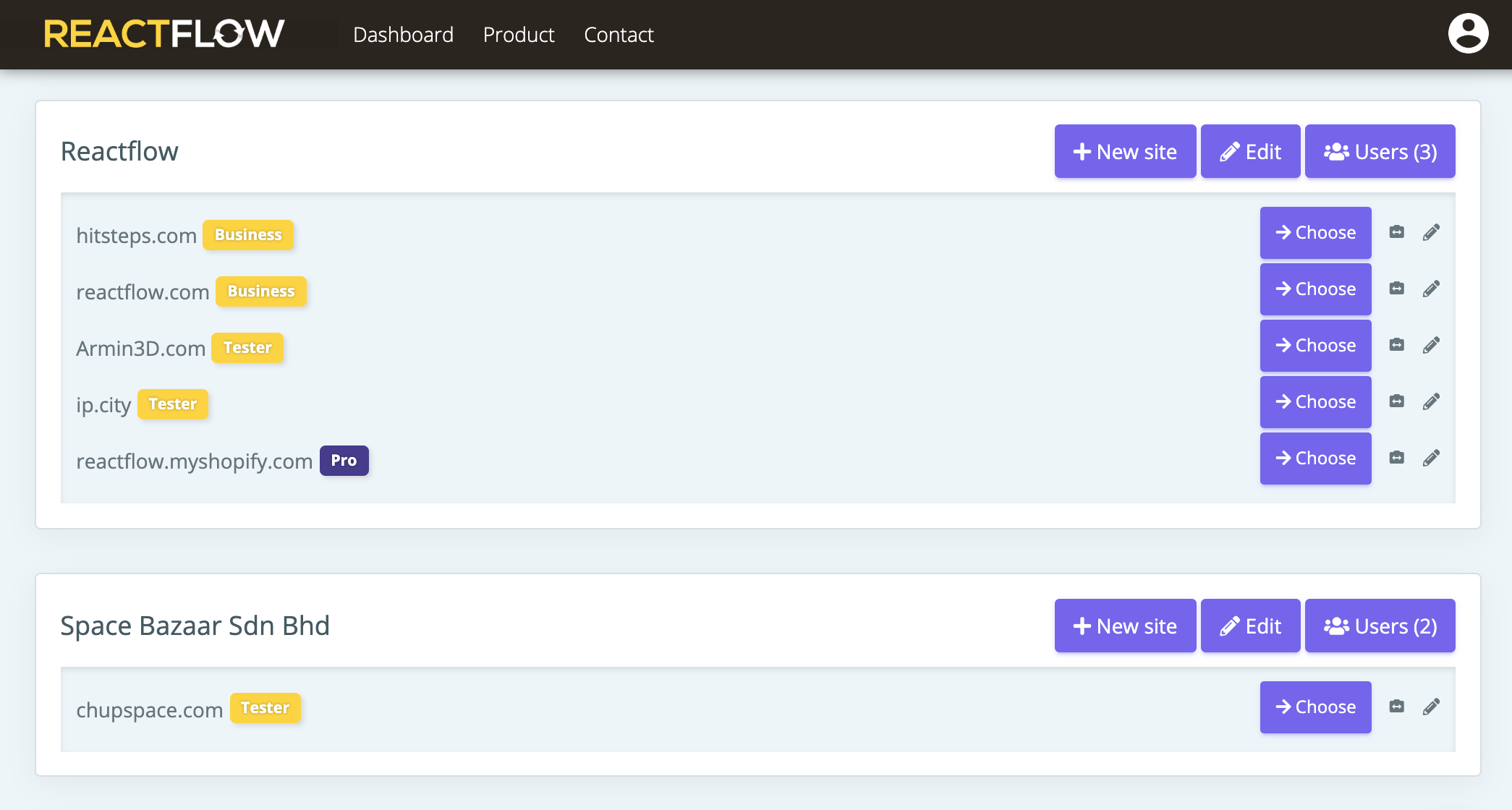 Organization management
Your account is not limited to one organization. Analysts can enroll into unlimited number of organizations.
Ready to get started?