Lead your visitors to correct steps toward your sales page
Monitor key paths that visitors must go through to turn into customers. Use Reactflow to watch drop-offs and performance of each step.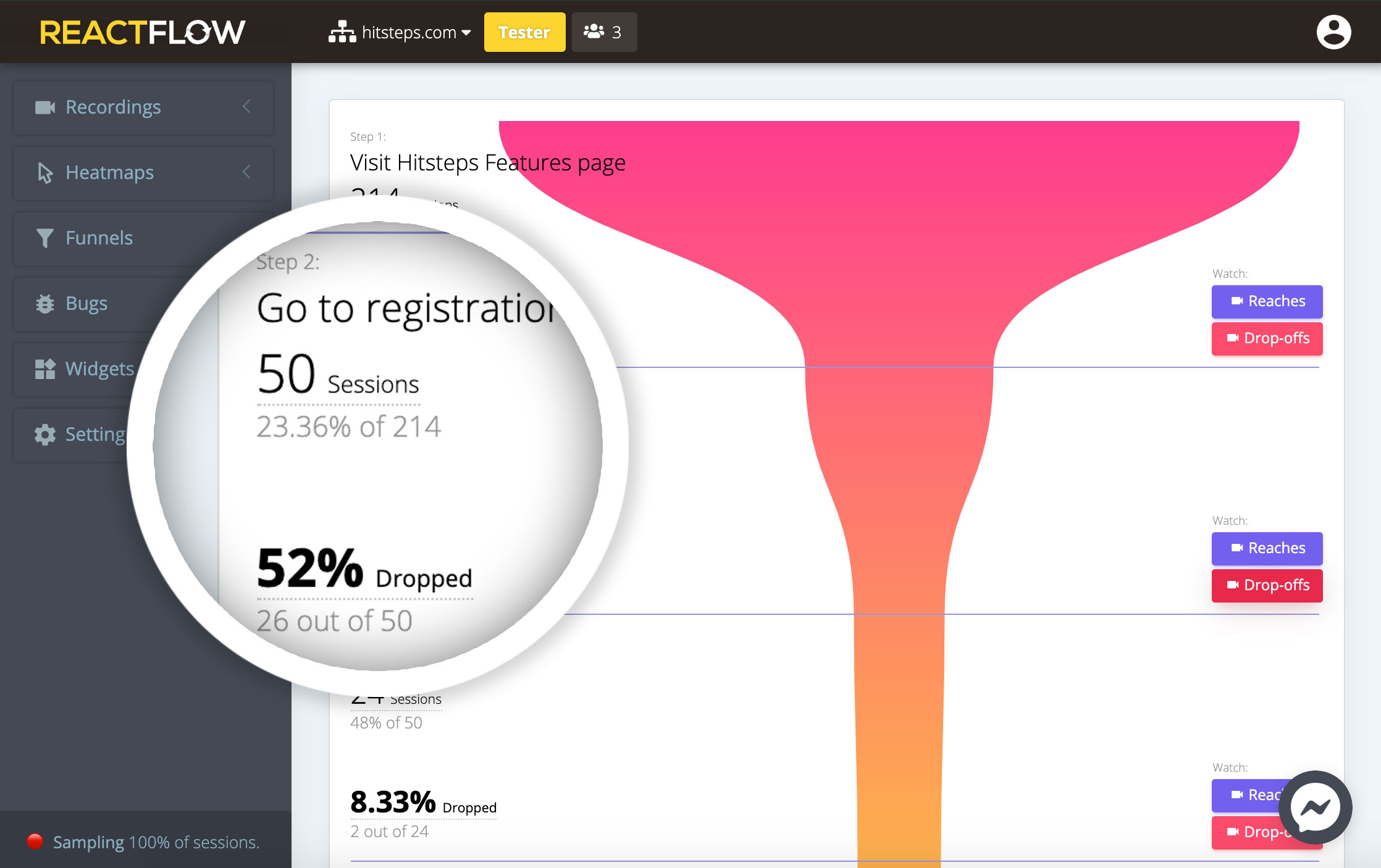 The detailed report of each funnel steps
Get an in-depth report of each funnel step and how many visitors have dropped from each step.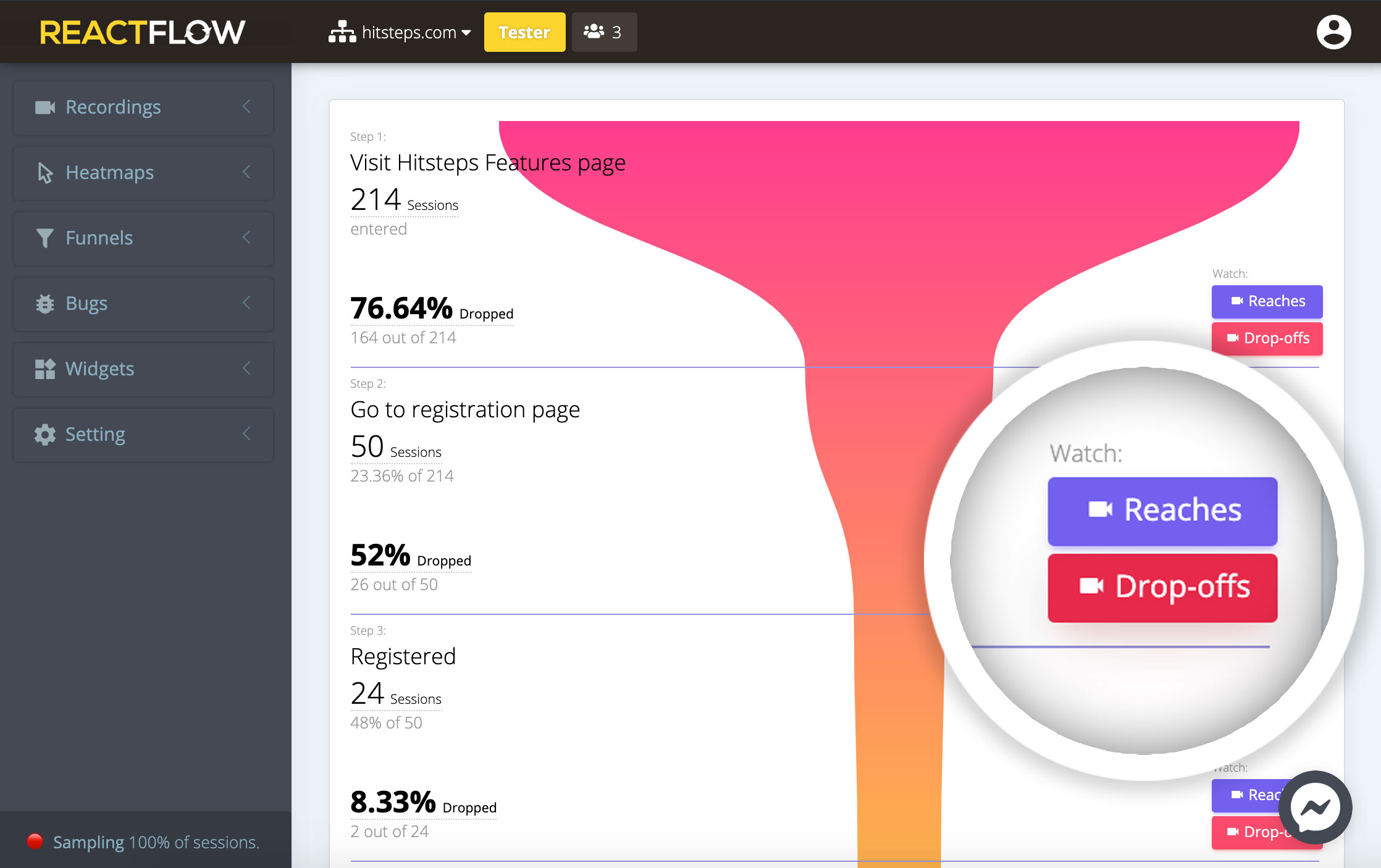 Watch conversions and drop-offs
Watch why visitors are dropping off from each step and contrast it with visitors who converted in each step.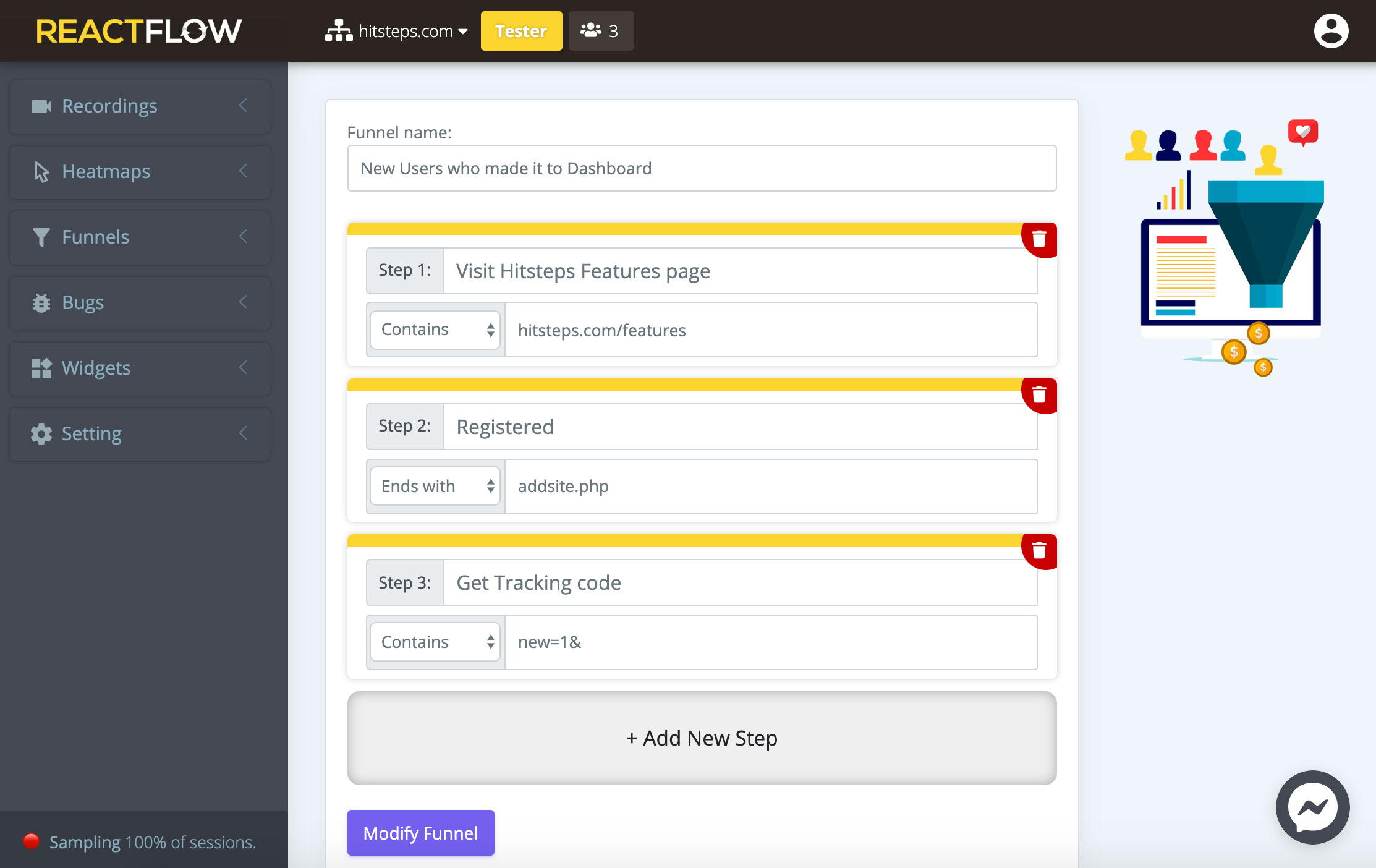 Create unlimited funnel steps easily
Drag and drop, add and remove each step to generate your funnel steps in seconds.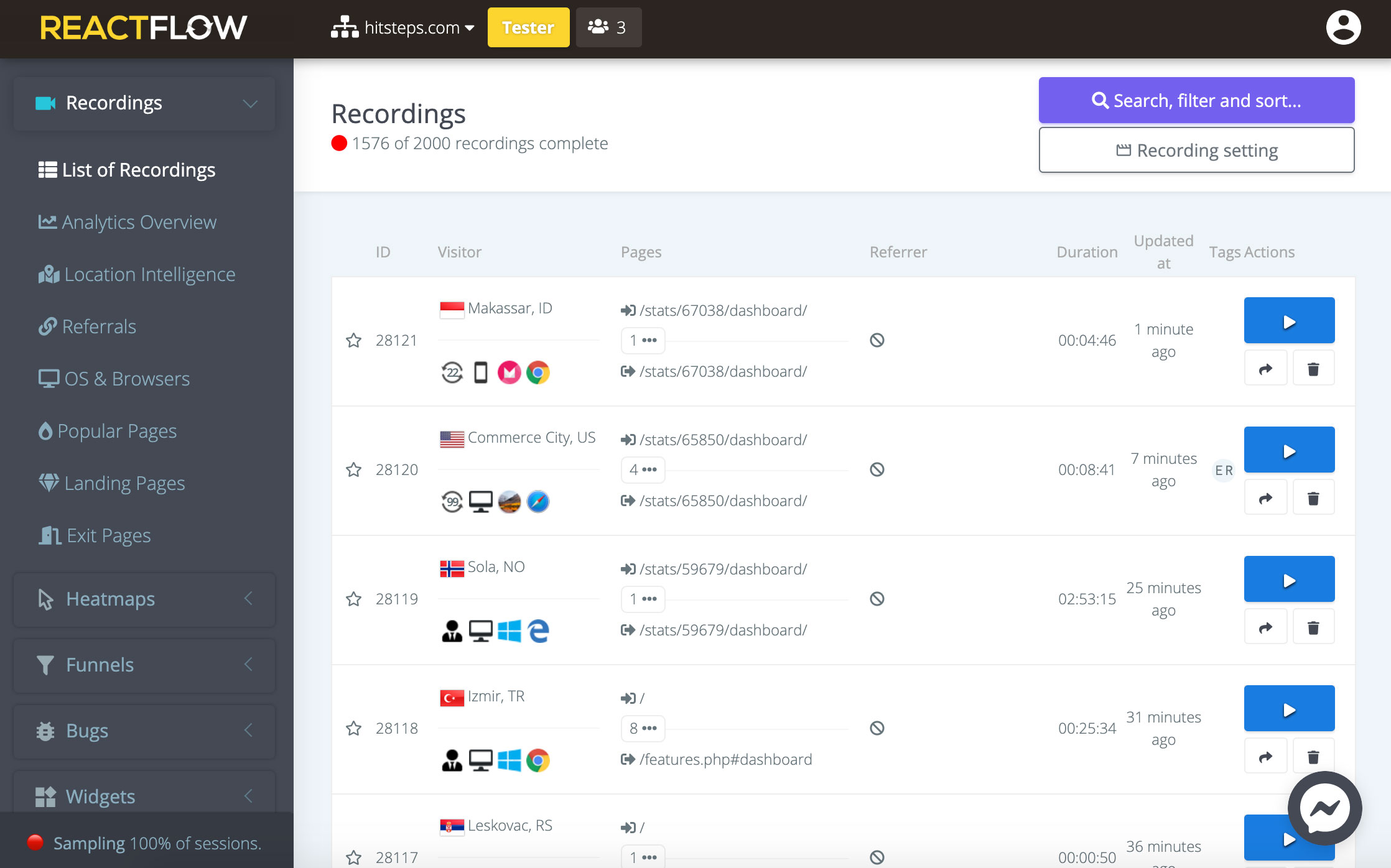 View list of visitors for each funnel step
Get a detailed report of visitors who dropped or converted in each step with the ability to playback their activity.
Ready to get started?