Revolutionary privacy protection technology
Reactflow masks all keystrokes and texts without distorting template in recordings. Masking all texts avoid any sensitive information leak to recordings without visitors' consent.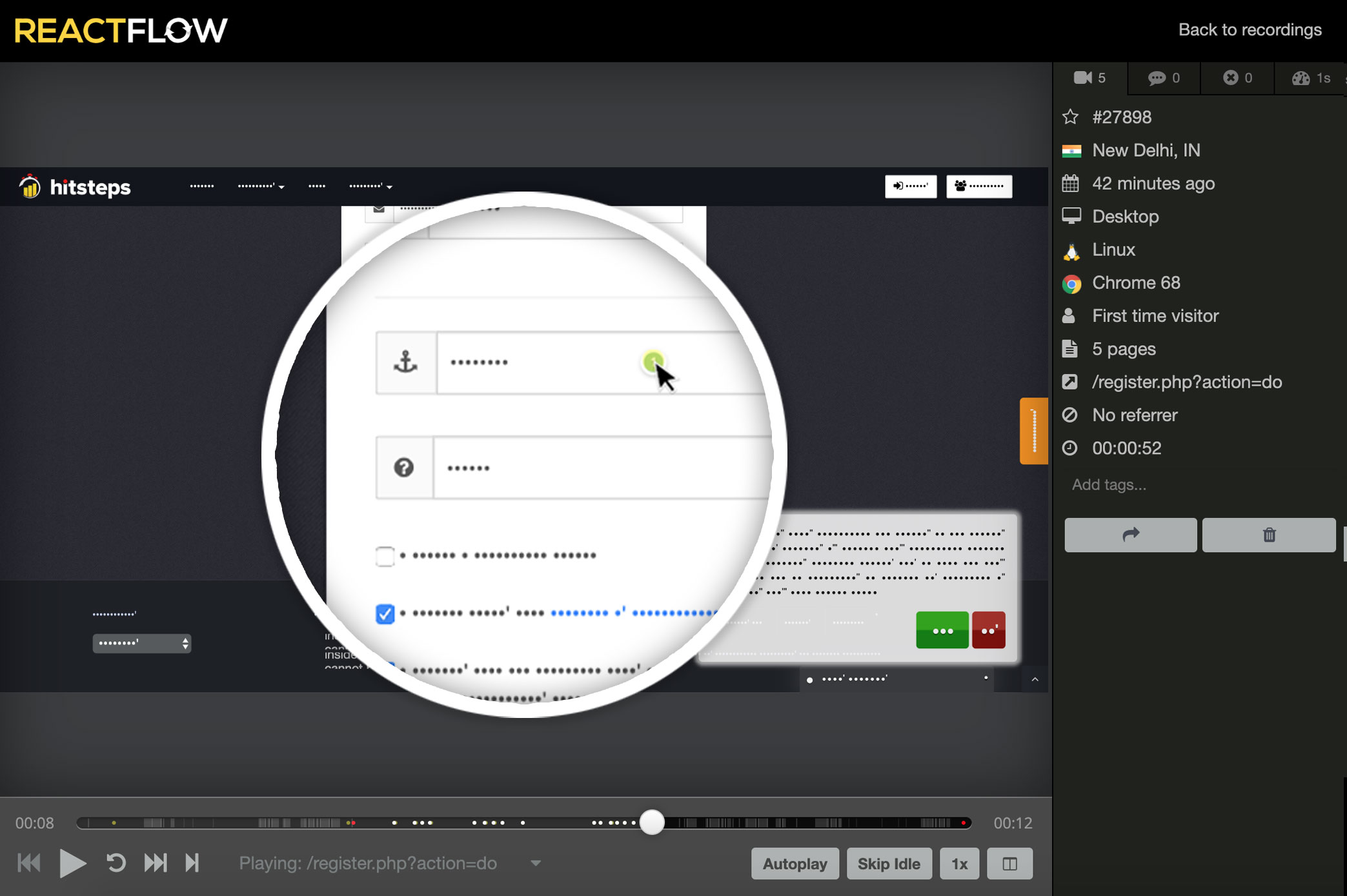 Template friendly masking
Your template would not get distorting when texts are masked. Our technology ensures your layout remains untouched to ensure you have high-quality recordings.
Block recordings via IP address method
You can block Reactflow from recording visitors based on IP address they are connecting to the Internet.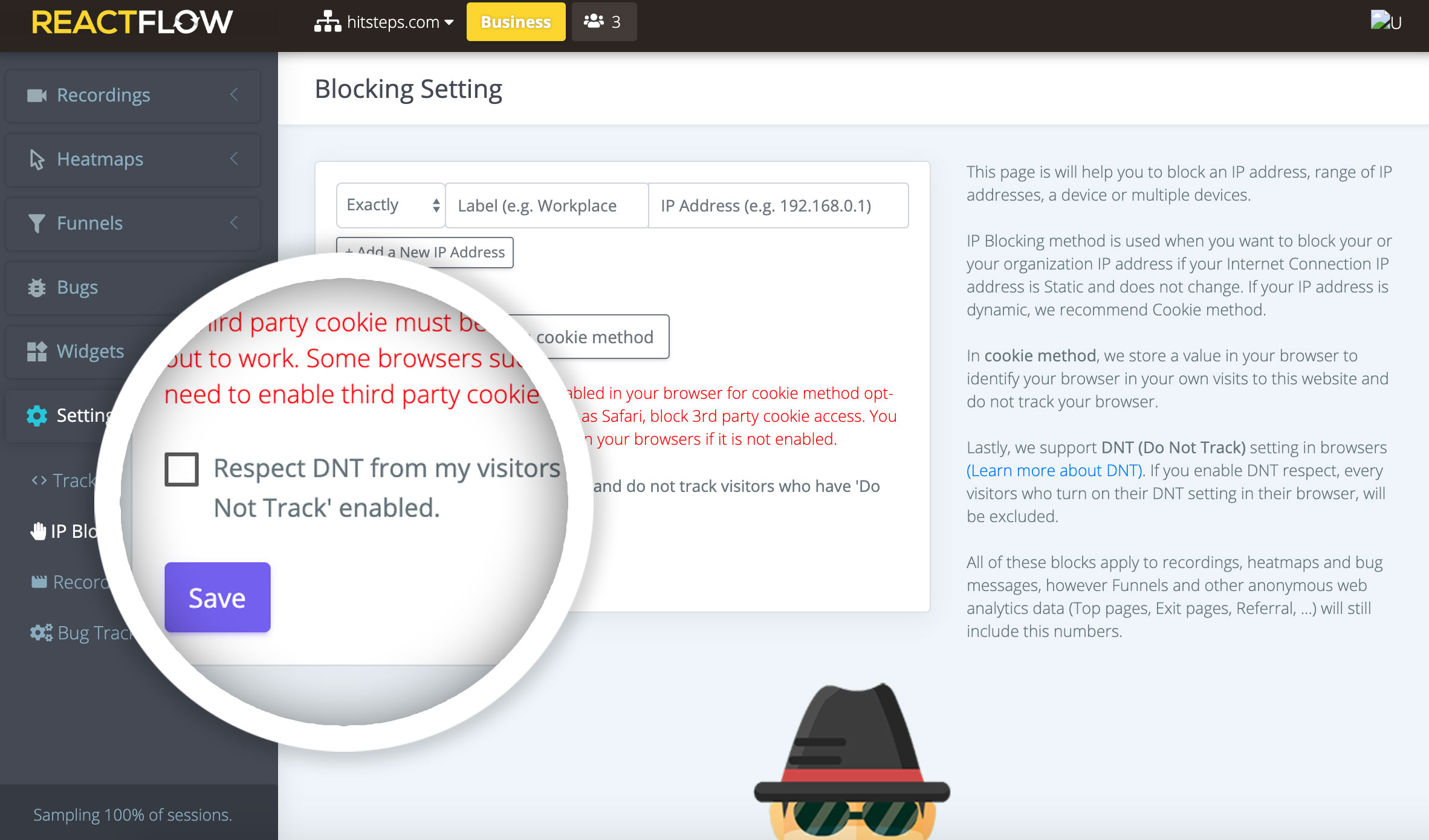 We respect browsers DNT
Reactflow respect visitors browser Do Not Track setting and would not record their activity when they enable DNT in their browser.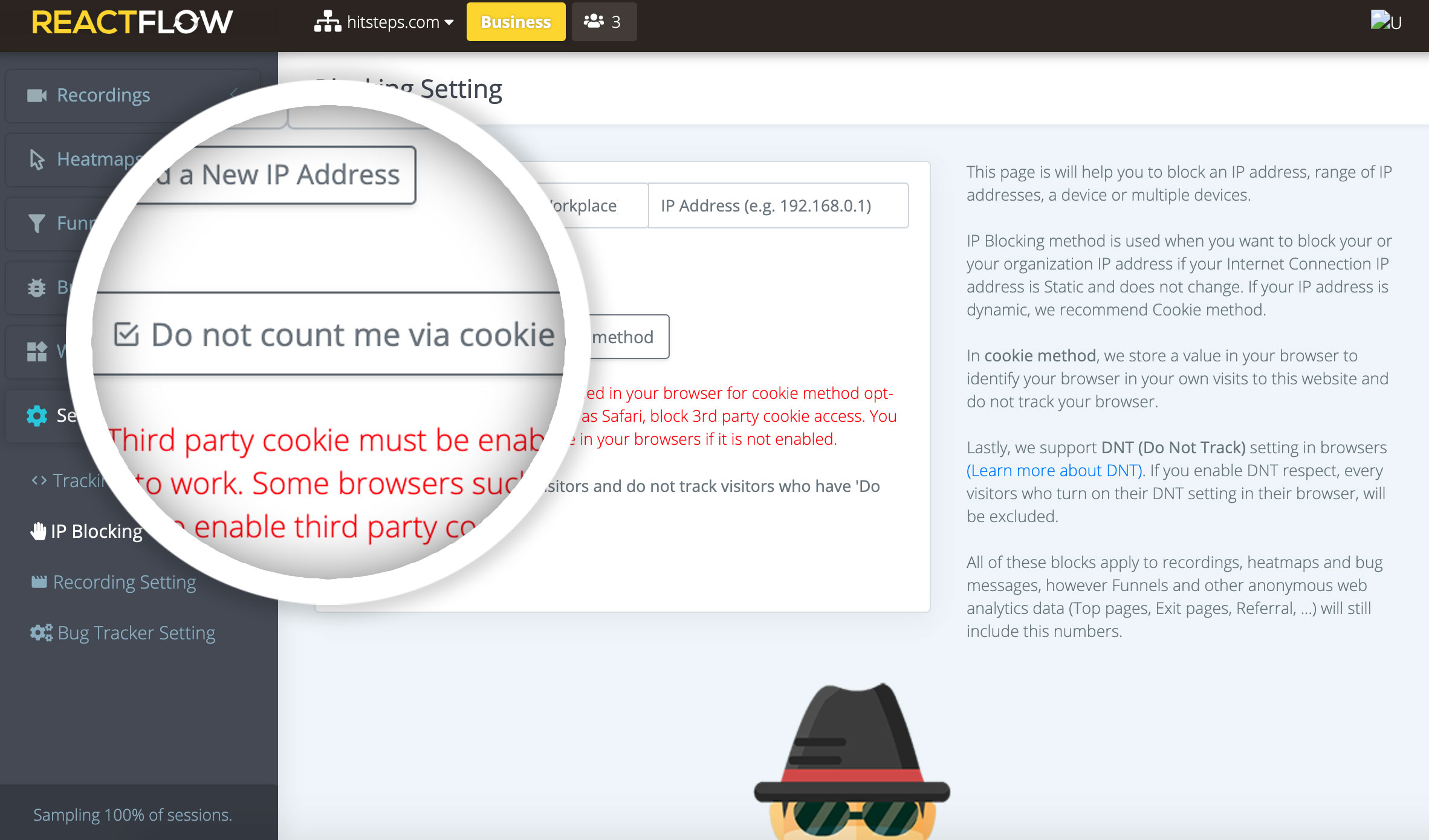 Block recordings via Cookie method
If you want to block your recordings, but your IP address keeps changing, you may block yourself by letting Reactflow implement a DNT cookie on your browser.
Ready to get started?