Discover Visitor Recordings
Watch your prospects turn into customers. Literally.
Study your visitors behaviour pattern. Session replay is the most powerful tool for marketers, designers, product managers and developers. Uncover errors and see why your users are getting frustrated and leave. Watch what is blocking or distracting your customers, Pivot and repeat the analysis.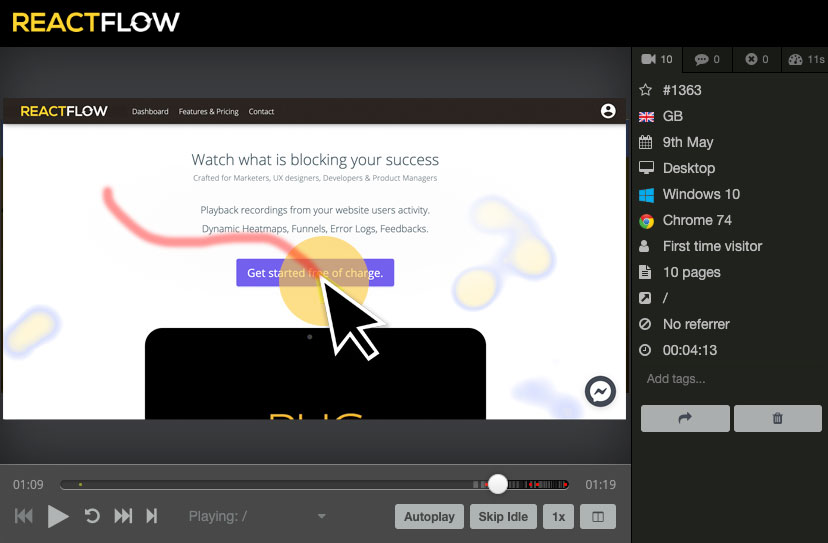 Playback what your visitors do on your website
Reactflow shows you what your visitors see so you can eliminate guessing issues and see the issues. When you look at your visitors clicking, scrolling and moving their mouse, you can find any usability issues instantly.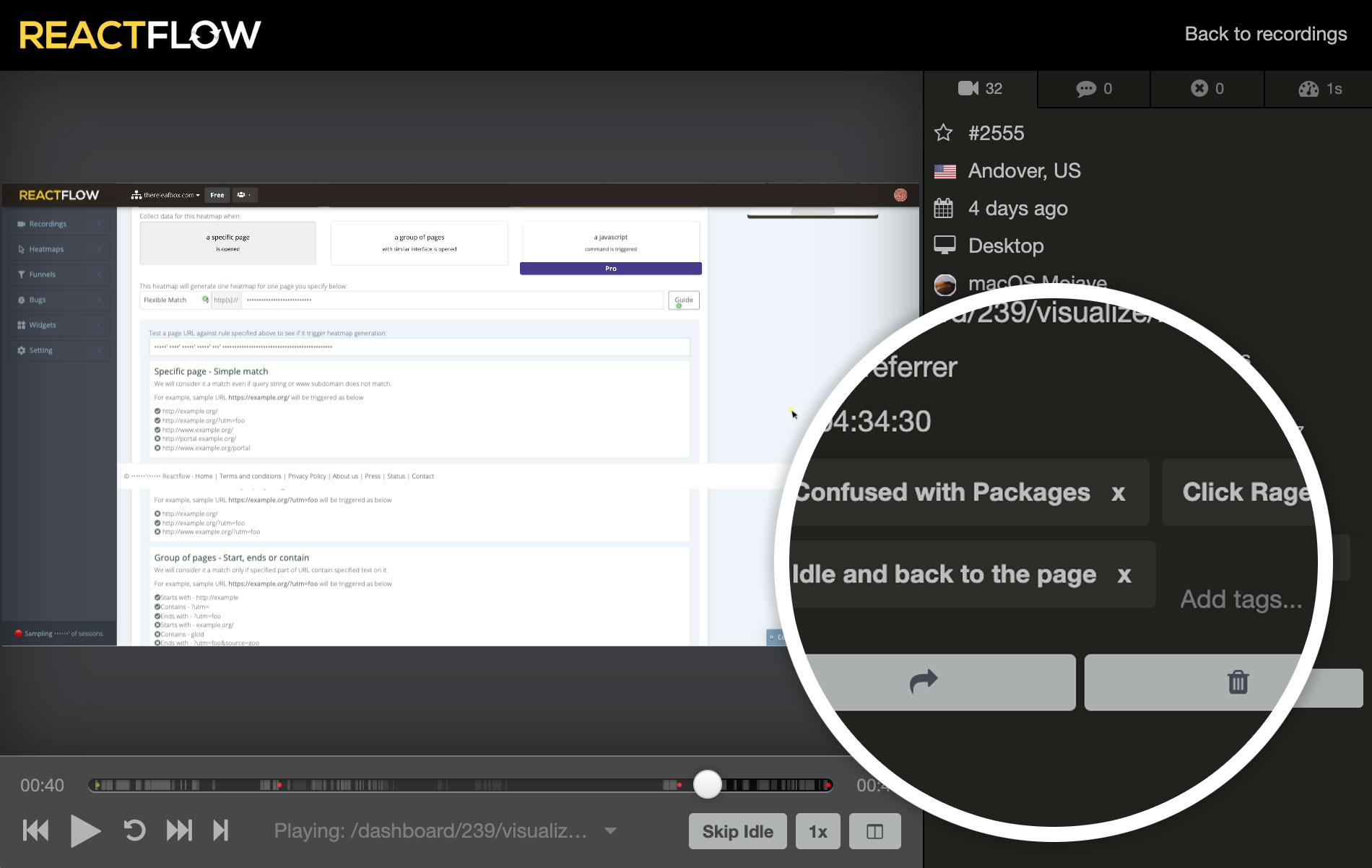 Smart tags for each recording
You can add and remove tags to recordings or search based automatic tags that Reactflow applies to recordings. Reactflow tags visitors with certain patterns.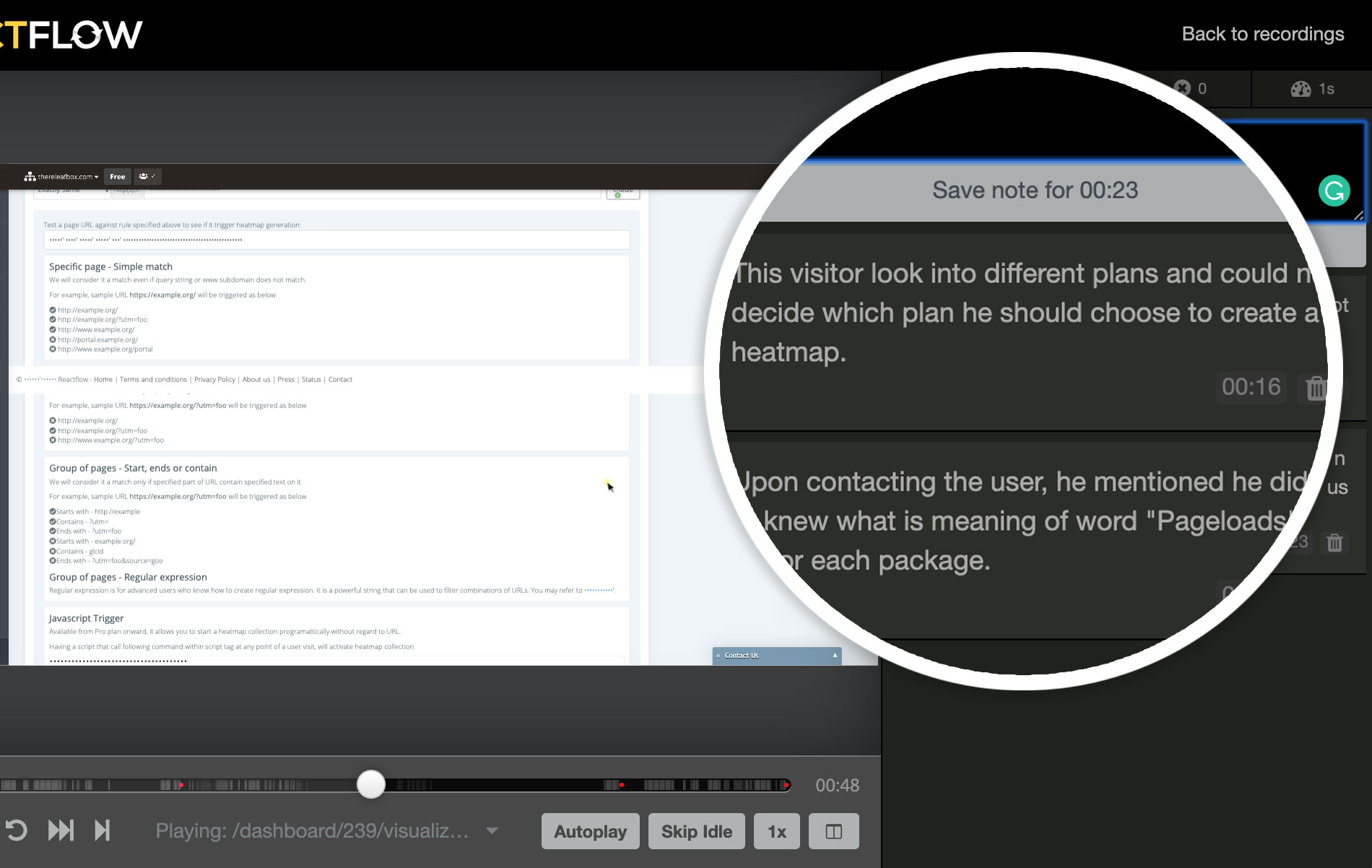 Leave comments on recordings
Got something to say about a specified user action to your team members? You may leave notes on any specific moment of the recording.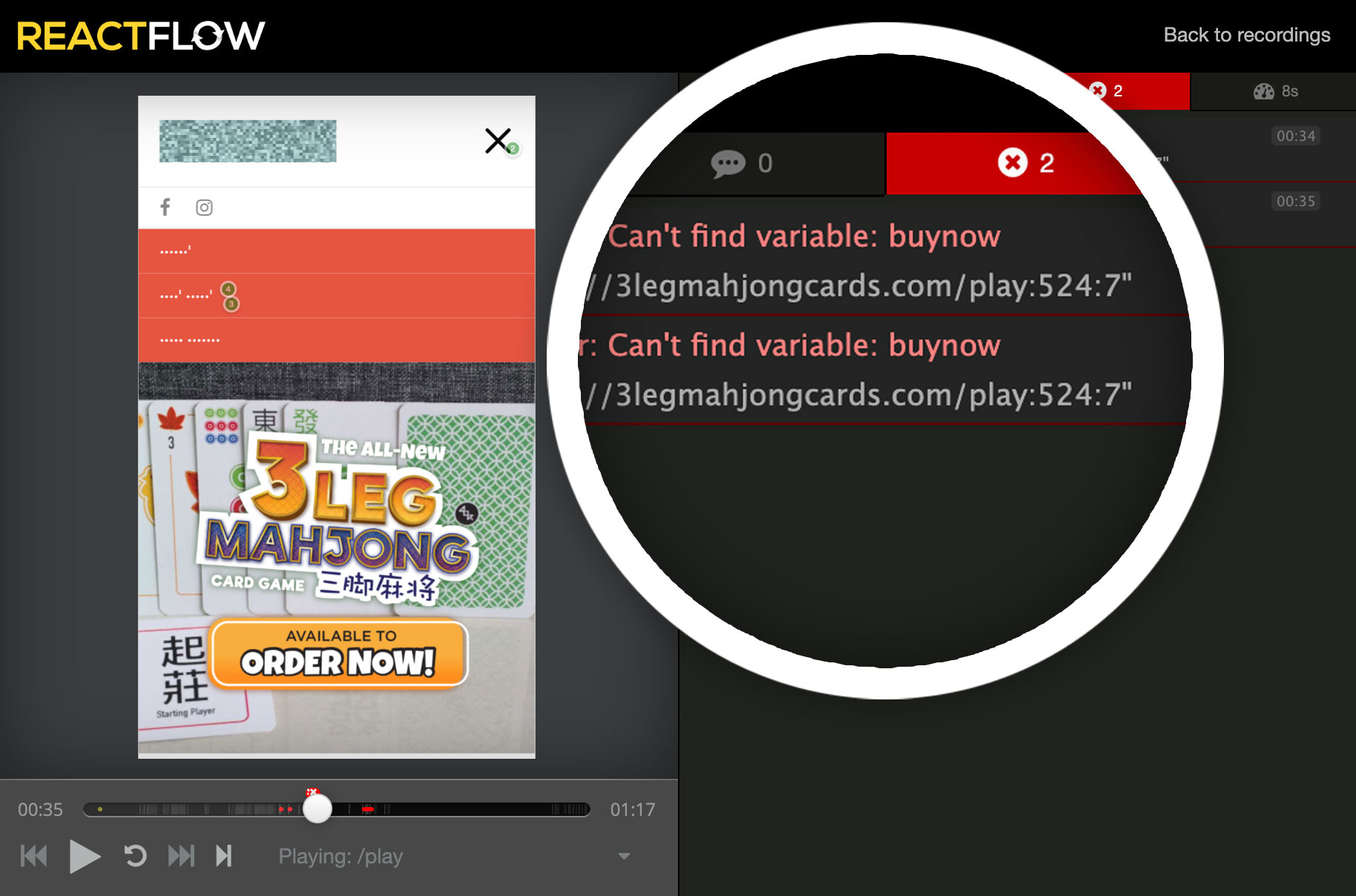 Bug notification and reproduction
Get notified whenever a visitor is facing bugs on your website. Skip guessing what has caused errors and watch what visitors did which lead to the error.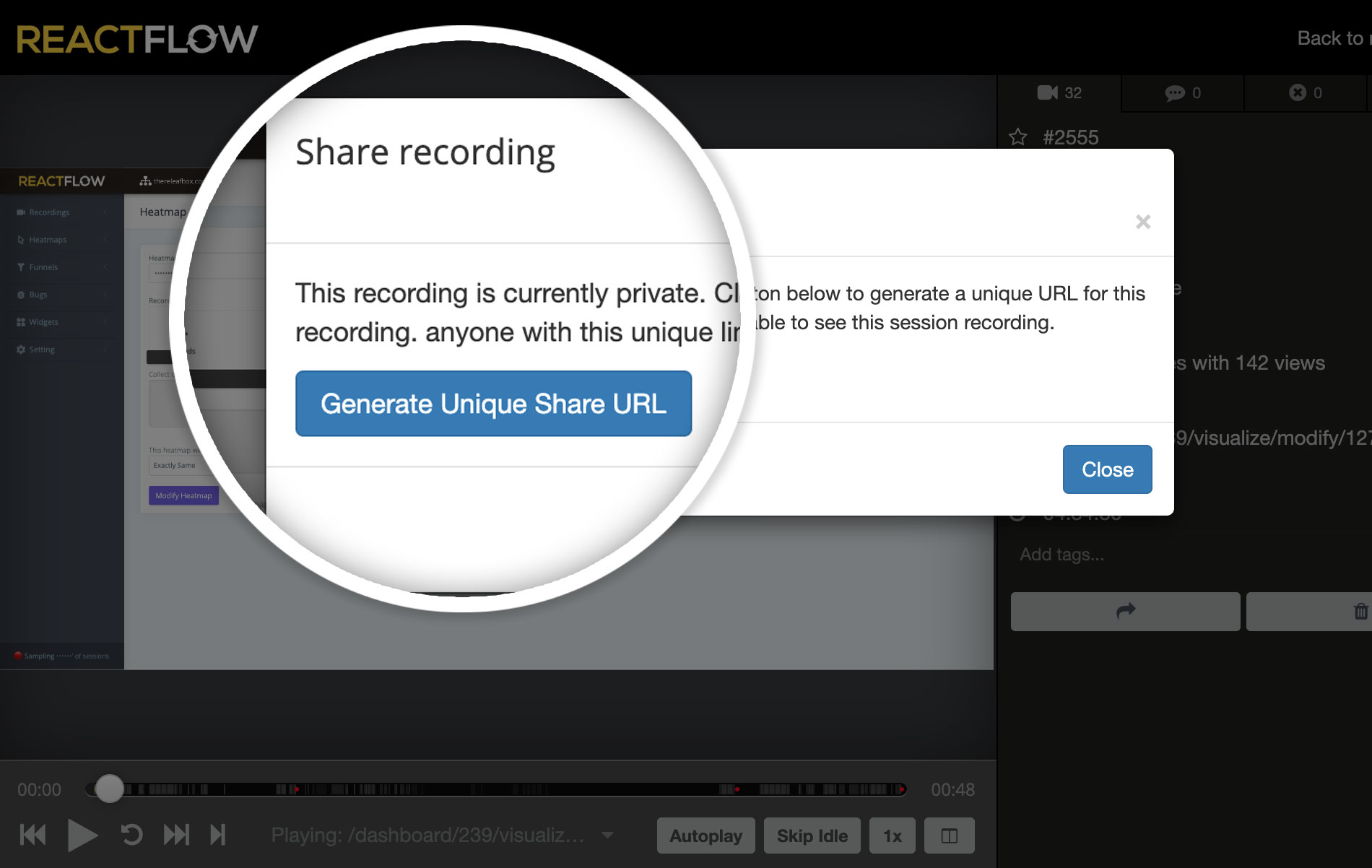 Share recordings with anyone instantly
Invite your team members to have access to all recordings, or share individual recordings with anyone instantly.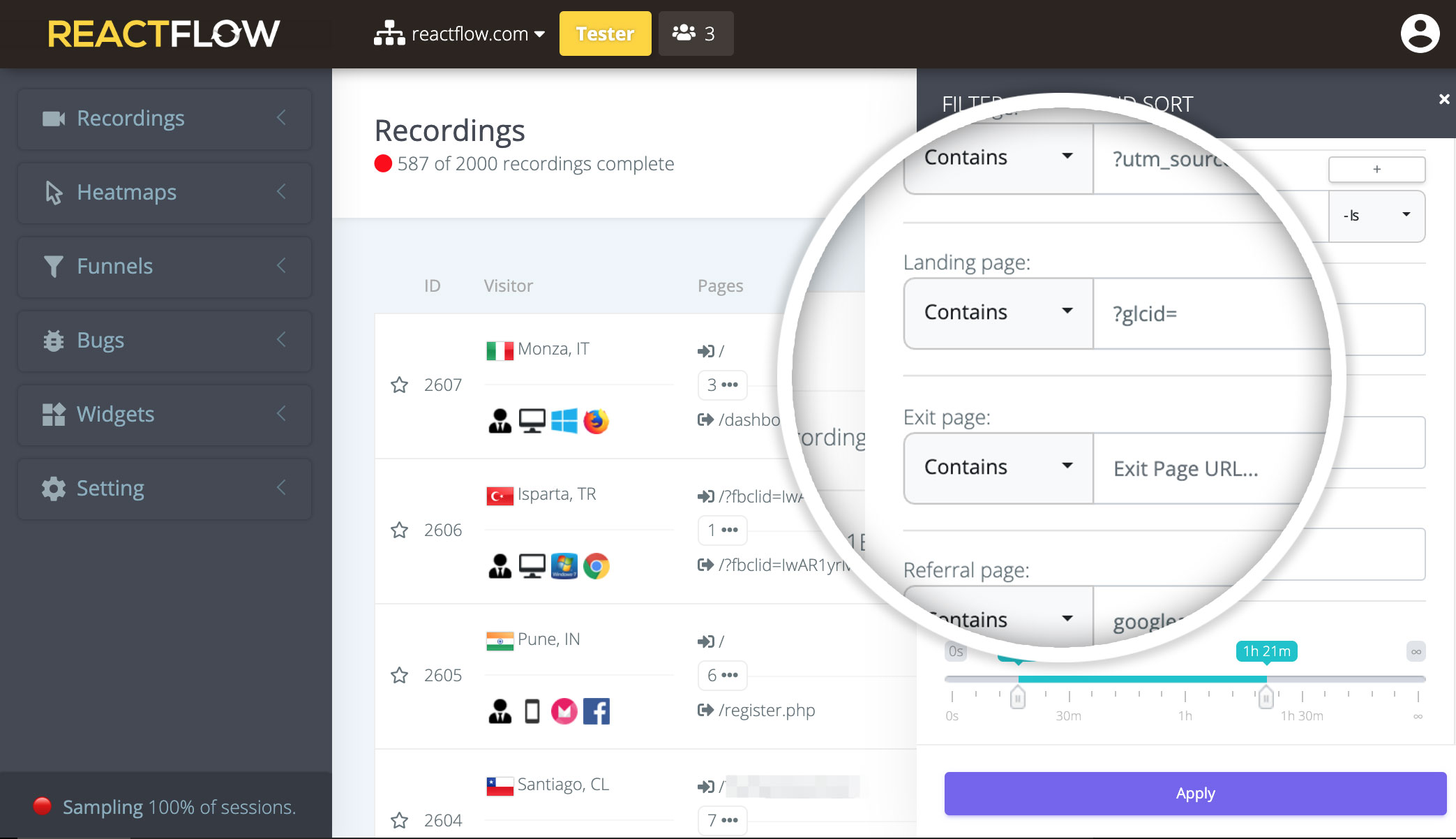 Flexible Filters
Find the exact video you are looking for with filters that are capable of mixing advanced parameters.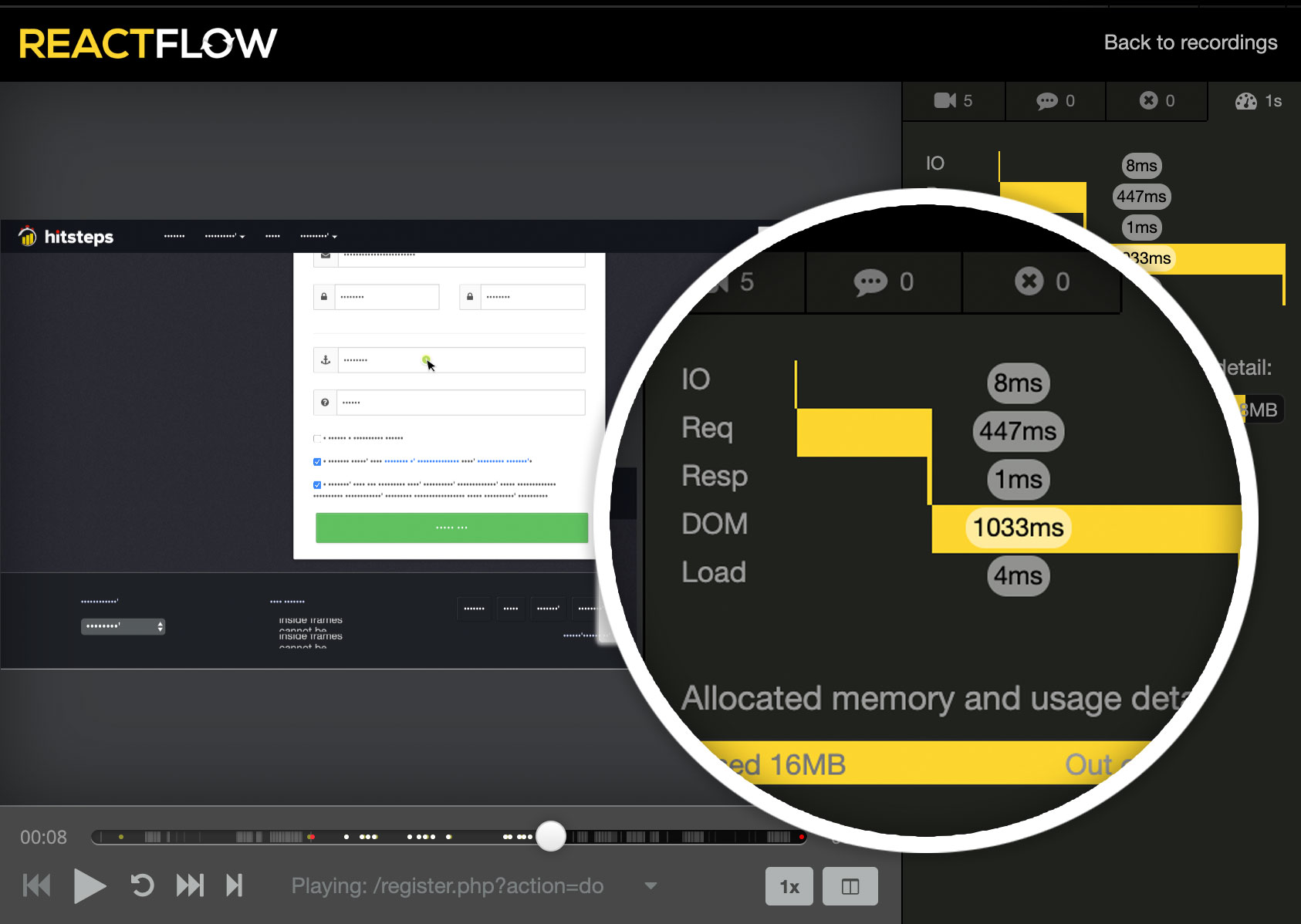 Monitor page load speed
Visitors will leave your website if your website is loading slow. See how fast your web page is opening for each visitor and where is the culprit.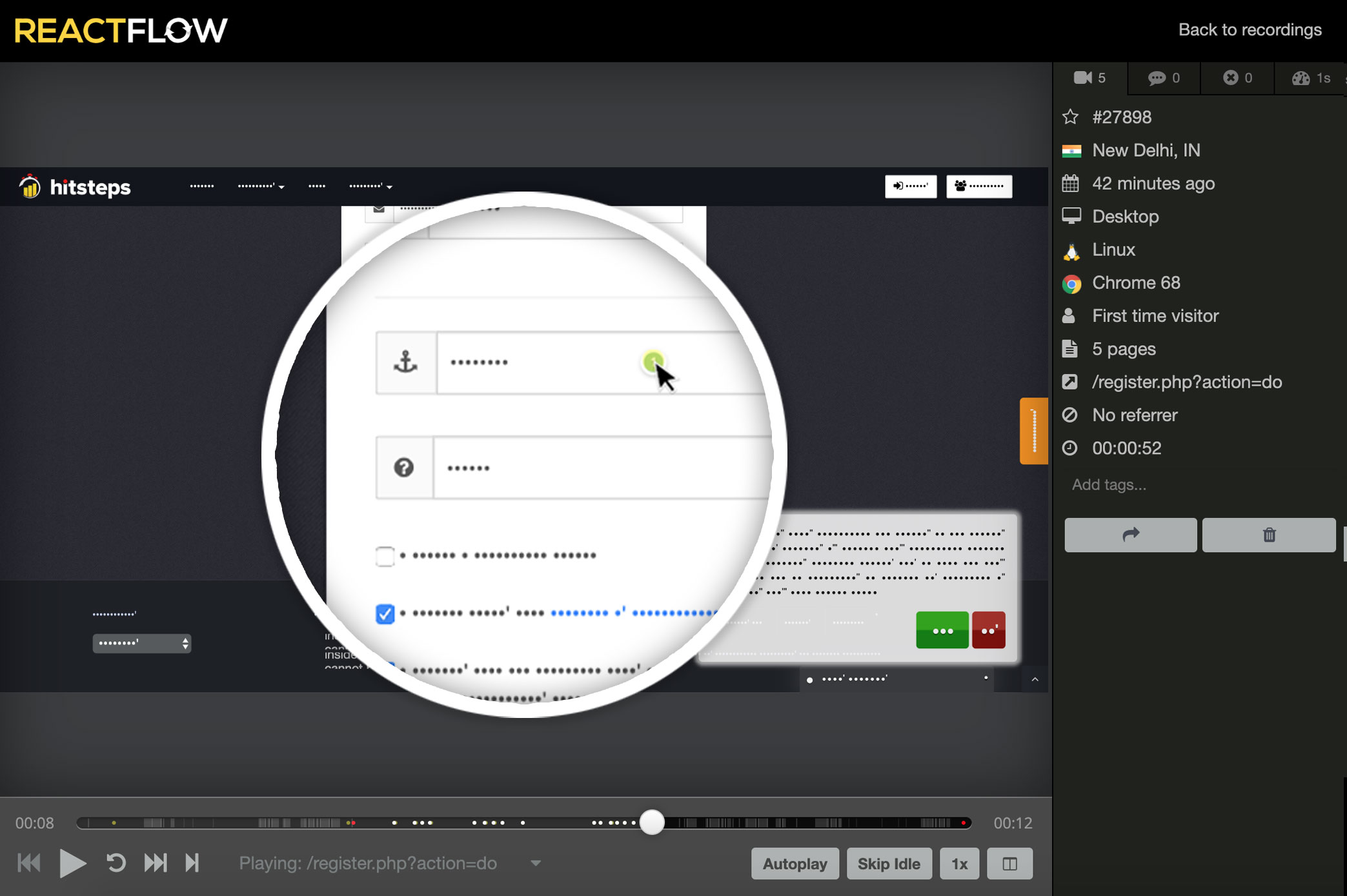 Secure & GDPR Compliance
Reactflow masks all texts and keystrokes on your website out of the box, so you can ensure your customer data will not get exposed unintentionally.